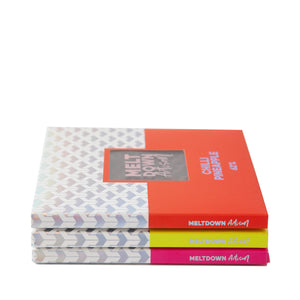 Bonbon One
Bonbon Two
Bonbon Three
Bonbon Four
If you're having trouble culling from your favourites list, we've put together a pack where you can select three of your top picks in one special bundle!
I keep coming back
I keep coming back because they are just so damn good! Nobody else does flavours like these! I also just love mould used- the thinness gives a great mouthfeel and snap, with the pyramids for interest!
Yum
Delicious. Speculaas block is the bomb!
Delicious flavours
Love being able to mix and match my fave flavour blocks!
Pack of Three Blocks
The Meltdown blocks are lovely! My favourite is the Chilli Pineapple (I have bought Packs of Three Chilli Pineapples in the past). I took another look at the range of flavours and I may have to try all twelve to be sure I am not missing a new favourite.
So many flavours so little time
I love trying all the different types of blocks from Meltdown Artisan. Unique, creative flavours that taste incredible and are truly one-of-a-kind.