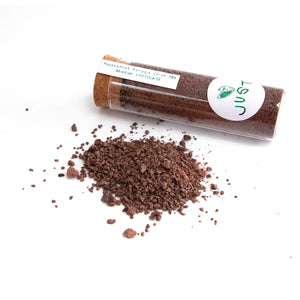 Bonbon One
Bonbon Two
Bonbon Three
Bonbon Four
This drinking chocolate is produced from beans sourced from 860 small-scale farms in the Sambirano Mateza Co-op in Madagascar. It has flavour notes of spiced banana bread and brown sugar.
As a guide, add 40g to 160ml of your choice of milk, alt-milk or hot water. Using this guide, each vial should yield 2 delicious serves of hot chocolate.
Each glass vial contains ~80g of chocolate.
Ingredients: Organic Cocoa Beans, Organic Sugar, Organic Cocoa Butter.
May contain traces of dairy, soy, gluten and nuts. Store in a cool and dry place (~18-22ºC).