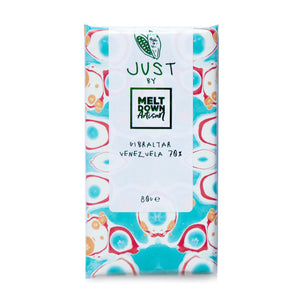 Bonbon One
Bonbon Two
Bonbon Three
Bonbon Four
This unique 70% dark chocolate is made from beans sourced from 32 smallholder farmers who are a part of Gilbraltar town in Venezuela. Gilbraltar's position near the Maracaibo Lake is key to the signature flavour of the beans, as there is a great mosaic of Criollo beans in this area. The Trinitario beans are composed of 50-60% criollo genetics. 
We don't like to dictate or prescribe what you'll taste when you eat this chocolate, but we taste tropical fruit and spices.
Each bar weighs ~80g.
Ingredients: Cocoa Bean, Organic Raw Sugar, Organic Cocoa Butter.
May contain traces of dairy, soy, gluten and nuts. Store in a cool and dry place (~18-22ºC).